About Belize
Why purchase property in Belize?
English is the official language of Belize and Belize is the only English speaking country in Central America. Government documents, newspapers, television and road and business signs are all in English.

You can enjoy a healthy, outdoor lifestyle.

Enjoy year-round activities such as boating, fishing, diving, snorkeling, horseback riding, bird watching, caving, canoeing, kayaking, rafting, tubing, windsurfing, hiking, biking, swimming, outdoor barbeques... all in a warm, sunny, tropical climate, all in unpolluted, clean, fresh air.

Belize was once a center of the ancient Mayan world. Explore endless, world famous Mayan Ruin sites, such as Lamanai, Altun Ha, Cuello and Caracol...

Enjoy fresh fruits, vegetables, fish, meat and poultry.

Belize is a stable, British Commonwealth country with a longstanding democratic tradition and independent judiciary.

You will feel welcome by Belizeans. They are friendly and genuine in nature... and love to have fun and enjoy life.

Belize offers a low cost of living. Your dollars seem to go farther in Belize...from affordable dinning out, housekeeping services, medical care, housing and insurance.

You will appreciate a slower, laid back way of life than many of the more fast paced countries.

There is always something to do in Belize... enjoy the rich diversity of ecosystems... sea, rivers, lagoons, creeks, streams, savannas, forests, exotic and tropical flora and fauna, mountains, Mayan Ruins, caves, lush rainforests and seemingly endless islands along the 190 mile long Belize Barrier Reef teeming with fish and virtually the best dive sites in this Hemisphere.

The currency is fixed at the rate of BZ$2 = US$1. The US Dollar is accepted everywhere within the country.

Belize is less than a two hour flight from the United States. Belize is strategically located next to Mexico in Central America, near the United States and the Caribbean islands, having a supportive economy and bilingual workforce.

Foreigners can own property in Belize and receive fee simple title.

The country of Belize offers excellent retirement advantages and incentives.

Belize protects 60% of its tropical forests with over 500 species of birds.

Belize has the second largest barrier reef in the world.
Why purchase property in Waterside?
Be part of a planned community.

The community has access and frontage on the Belize River, which leads out to the Caribbean Sea.

The community has approximately 50% of its land area set aside as preserves, green areas, open spaces and reserves for the benefit and enjoyment of the community residents.

The infrastructure including roads and electric is in place.

The community is designed with a main entrance gatehouse.

We can finance your Belize property purchase in Waterside.

Title may be taken individually, jointly or in a corporate name.

Low closing costs.

No hidden fees.

Title insurance on your Belize property is available through First American Title.
Some interesting facts about Belize...
»

Official Name: Belize

»

Location: East Coast of Central America, bounded on the North by Mexico, on the South and West by Guatemala, and on the East by the Caribbean Sea

»

Capital and Major Cities and Towns: (Capital) Belmopan; (City) Belize City, (Towns) San Ignacio, Corozal, Orange Walk, Dangriga, Punta Gorda, San Pedro and Benque Viejo del Carmen

»

Climate: Subtropical (dry and rainy season)

»

Rainfall: Annual rainfall ranges from 60 inches in the North to 200 inches in the South

»

Nationality: Belizean

»

Official Language: English is the official language of the country.

Spanish and a Creole dialect are widely spoken as second languages. There are also a number of indigenous languages e.g. Creole, Garifuna, Mopan and Kechi.

»

Density of Population: 25 persons per square kilometer

»

Labor Force: approximately 90,000

»

Land Area: 22,923 square kilometers or 8,867 square miles

»

Form of Government: Democratic - Bicameral Legislature

»

Head of State: Queen Elizabeth II

»

Governor-General: Sir Colville N. Young Sr.

»

Head of Government: Prime Minister, Hon. Dean Barrow

»

Independence Day: September 21, 1981

»

Time Zone: EST -1; GMT -6

»

Country Code: 501

»

Major International Airport: Phillip S W Goldson International, 8 miles WNW of Belize City.

»

Business Hours: Usual business hours are 8:00 am - Noon, 1:00 pm - 5:00pm.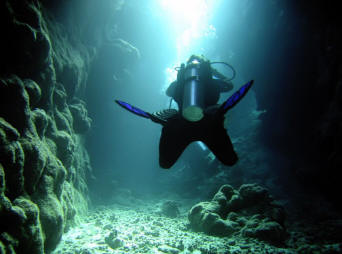 Scuba Diving and Snorkeling
For many visitors to Belize the marine attractions are their main reason for visiting the country. Belize has an unparalleled reef with varied coral formations along its 176 mile coastal barrier reef. Snorkelers and divers can experience the atolls, barrier reef, patch reefs, fish, flora, and sea life…endlessly.
The Belize Barrier Reef
The reef spans Belize's coastline and is covered with numerous coral species and wonderfully colored fish. Around many of the keys of Belize you will find mangroves that act as a "nursery of the Caribbean." You will find barracuda, snapper, tarpon, bonefish and many other species primarily found in the deeper waters of Belize's coastline.
The following are only some of the many popular dive sites in the area:
In central Belize you will find Rendevous Caye, and Goff's Caye. Northern Belize has Shark Ray Alley, Sting ray flats, The Wall, Mata Rocks, and Hol Chan. Southern Belize you will find South Watered Caye Marine Reserve, Tobacco Caye, Silk Cayes, Sapodilla Cayes and Laughingbird Caye.
What's more, the Belize Barrier Reef is the second largest in the world and the largest coral reef ecosystem in this Hemisphere for its size. Aesthetically and ecologically, its integrity is virtually unharmed. Forming a nearly continuous fortification for 150 miles along the continental shelf edge, the Belize Barrier Reef provides life and security to all of Belize. The Belize Barrier Reef ecosystem has remained pristine because the small, subsistence-level population has not stressed it unduly, keeping it a diver's dream.
The Coral Atolls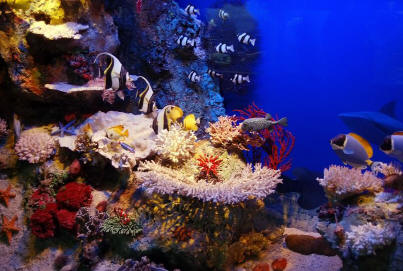 Belize is renowned for its three offshore coral atolls…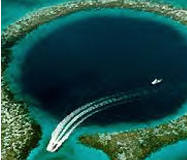 Within the Lighthouse Reef Atoll lies the great Blue Hole, one of the most amazing dive spots in the world. The Blue Hole is 1,000 feet wide by 440 feet deep and it is the largest ocean sinkhole in the world and the only one of its kind that can be clearly seen from outer space (see picture of the Blue Hole to the right).
The Lighthouse Reef Atoll is Belize's dive Shangri-La. It offers the best and most diverse marine life in the world. It is the outermost of the three atolls (45 to 50 miles east of Belize City) and is a universe of diving in itself. Set at the southern end of Lighthouse Reef, is the famous island known as Half Moon Caye. This Belize Natural Monument is preserved and protected by the Belize Audubon Society, and home to the only nesting site of the Red-Footed Booby Bird in Belize. Half Moon Caye also has a 24-hour a day manned solar lighthouse.
Although the Lighthouse Reef Atoll is the farthest atoll from mainland Belize, it is undoubtedly the richest and most diverse of the three atolls of Belize. The Atoll has six cayes and more than 40 incredible dive sites. To the north of the island of Long Caye there is a great diversity of corals, all in extremely clear water. The visibility off Long Caye and throughout Lighthouse Reef is spectacular and just west of the island there are outstanding wall dive sites. Silver Caves, for instance, is one of the best with its black coral, orange sponges and marine life. There are also several shipwrecks throughout the Atoll, with many believed to have lost pirate treasures.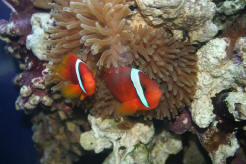 The Turneffe Islands Atoll is the largest and closest to shore. Sponges of every shape and color are intertwined with Black Coral dominating the scenery with schools of snapper, grunts, spadefish and jacks milling about. It is also possible to encounter hundreds of groupers.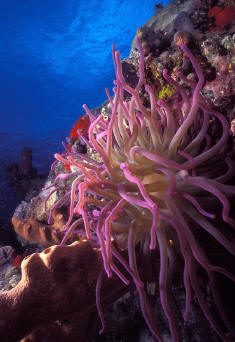 Glover's Reef is south of both Turneffe Atoll and Lighthouse Reef. Glover's Reef is not the farthest atoll from shore but it is the farthest (70 miles) from Belize City. The scenery above and below the sea is simply spectacular. It's diameter is approximately 40 miles and has hundreds of shallow patch reefs in its interior. The dive sites of Glover's Reef include Parrot Fish falls, Shark Point, Hole In The Wall, Manta Reef, Turtle Tavern, Octopus Alley, Dolphin Dance, and Gorgonia Galley. Many of Belize's marine eco-systems are protected under the category of Worlds Heritage Sites, which means these areas and their inhabitants cannot be harmed in any way. Divers may not touch corals or increase sedimentation onto the coral.
The atolls are the epitome of the Belize diving experience. They are far from shore and are basically wilderness existing in pristine conditions. They are huge; each by itself is about the size of Grand Cayman or Cozumel. Being farther from land, they are bathed in the clearest water on a consistent basis. Each atoll is distinctive.


The protected marine areas of Belize include: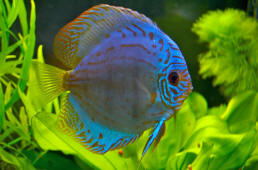 The Belize Barrier Reef
Glover's Reef
Bacalar Chico National Park Marine Reserve
South Water Caye Marine Reserve
Blue Hole National Park
Hol Chan Marine Reserve
Laughing Bird Caye
Sapodilla Caye
Port Honduras
Half Moon Caye
Snorkeling

If you do not dive and you want to enjoy the marine life, there is snorkeling, which can be just as exhilarating as diving. Snorkel in shallow water with brilliantly colored coral or over the deep ocean waters beyond the reef and experience the finest aquatic paradise in this hemisphere. Going at night is a good way to see a variety of nocturnal sea creatures that are entirely different than those seen during the day. Many dive operators can arrange trips to the Belize Barrier Reef and the atolls. By day, there is a plentiful variety of marine life also. Just make sure you bring a bathing suit, light cover clothing, towel, sunscreen and snorkeling equipment.
Dive Courses
Dive certification is available for PADI, NAUII and in some areas NITROX diving. There are different levels including refresher courses, open water diving, and advanced open water diving. There are many dive shops that have all the gear you will need, which can be purchased or rented. In case of the event of a dive emergency there is a hyperbaric chamber located in San Pedro Town, Ambergris Caye. Phone: 226-2851
Windsurfing
The waters around Belize are great for windsurfing. Each winter month can offer many days with winds that are more than adequate to make for great windsurfing. The windy season is generally October through March, whereas the calmer months are generally July through September.

Belize's protected coast, its Barrier Reef, three Atolls and numerous Cayes….making it the a great place to enjoy the latest water sports such as parasailing, windsurfing, kiteboarding, jet skiing and aqua biking. The water temperatures average a comfortable 75 to 84 degrees F and have trade winds blowing at 6 knots to 20 knots throughout the year, and best of all the waters are clear and aqua blue.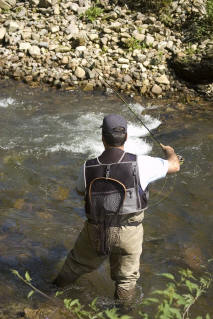 Fishing
Sport fishing attracts visitors from all parts of the world. With an second largest barrier reef in the world, three atolls and miles of flats ….there are limitless fishing opportunities.
The Reef boasts a extensive assortment of catches such as grouper, cobia, tarpon, barracuda, bonefish, triggerfish, rainbow runners, snapper, sailfish, marlin, mackerel, bonito, pompano, blue fin and tuna.
The Flats are perfect for fly fishing where you will find permit, bonefish, jack, snook and tarpon… all great fighting fish.
The rivers of Belize are alive with tarpon, snapper, tilapia and snook.
Sailing
Fun for you and easier on the environment than using powered boats, equipment can be rented from most dive operators or hotels. Tours can be prearranged with local guides.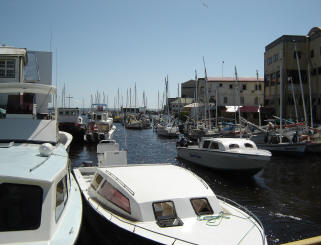 The aqua blue waters of Belize are truly a wonderful place to enjoy short or long sailing trips. Having over 170 miles of coastline and numerous cayes, make the experience even more worthwhile. Be sure to have updated and detailed charts, a GPS, proper communications and a depth finder. All sailors must be aware of the fact that there are numerous shallows throughout the waters of Belize and care must always be taken.
All vessels coming into the country must check in with the Belize Port Authority in Belize City. You can fuel up at any of the ports of entry... Belize City, San Pedro, Dangriga, Punta Gorda and Big Creek. Fuel docks may not be accessible at all locations by keelboats having a deep draft.
Hiking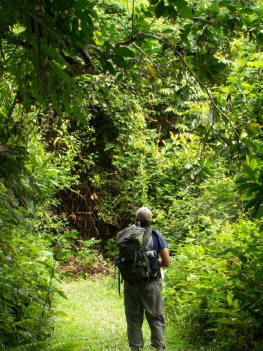 There are many hiking trails through Belize. Trails can be found in Wildlife Sanctuaries, National Parks and archeological sites throughout the area.

Some trails are through jungles of hardwood and soft tropical foliage, and some are through caves, rivers, lakes, waterfalls, villages and Mayan ruins. There are also knowledgeable and experienced guides to show you many of the areas. Do not forget to bring your comfortable hiking boots, comfortable clothes, insect repellent and a camera. Some of the popular places to hike include Mountain Pine Ridge, El Pilar, Blue Hole National Park, Five Blues Lake National Park and Caracol.
Horseback Riding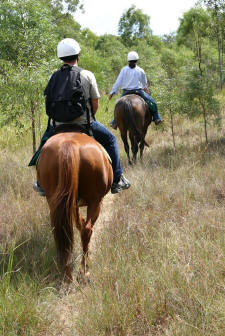 You may regularly see horses around Belize. The horses in Belize are typically small, but strong. Within the area there are many miles of magnificent trails having views of some of the most exotic flora in Belize. Horseback is a great way to see the country side.
Birding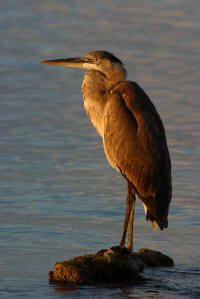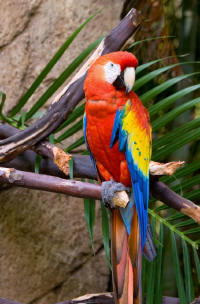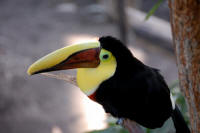 There are more than 500 species of birds that live in Belize year round or visit Belize as part of their migration. Birds from the north visit Belize during the winter months and birds from the south visit Belize during the summer months.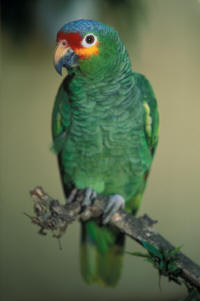 Belize is excellent for birding because of its rich diversity of ecosystems containing forests, rivers, savanna and jungle. Trips along the Belize River are great for seeing waterfowl, such as herons, kingfishers and swallows.
Great opportunities for bird sighting can be found right on the properties. Some of the national parks such as Mountain Pine Ridge, make for great observations also.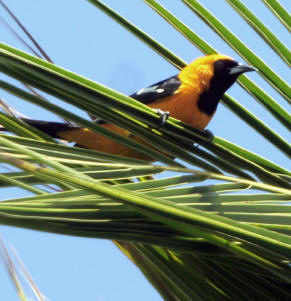 Belize is home to more than 500 species of birds. Viewers have sightings everywhere….on the cayes, on the coastline, on the mainland along the rivers, within the bush and in the mountains. Great opportunities for sightings are offered within the country's national parks, which include:
Crooked Tree Wildlife Sanctuary (Belize District)

Five Blues Lake National Park (Cayo District)

St. Herman's Blue Hole National Park (Cayo District)

Mountain Pine Ridge (Cayo District)

Cockscomb Basin Wildlife Sanctuary (Stann Creek District)

Mayflower Bocawina National Park (Stann Creek District)
Birds habitats include the coastal areas and the cayes where you can find frigate birds, brown pelican, laughing gulls, osprey, seagulls, brown boobies, red-footed boobies and ruddy terns. The grasslands and savannahs you can see seedeaters, tanagers, flycatchers and the roadside hawk. The wetlands have the egrets, green, blue and boat-billed agami herons, northern jacan, jabiru stork and roseate spoonbills. And the broadleaf forests are known for spotting blue crowned mot mot, great tinamou, black faced ant thrush midstory, montezuma's oropendula and the national bird the keel-billed toucan.
Caving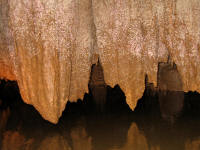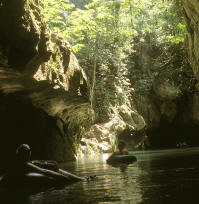 Caves are common throughout the country because limestone is found within much of Belize's interior and a wet climate is conducive for the formation of a cave.
One should only explore caves with experienced tour guides that have explored the location you wish to visit.
The following caves are easy to see:
Rio Frio Cave in Mountain Pine Ridge. It has the largest cave mouth with a 65 foot gap and is one of the most accessible caves. It is located less than a mile away from the Pine Forest headquarters in Augustine and consists of nature trails directing you to many smaller caves. There is a stream going through the cave that forms pools and waterfalls and beach area with gigantic boulders. From the entrance to the exit is about a 1/4 mile. Do not forgot your flashlight. At the end the Cave there is another trail leading to another cave, Cuevas Gemelas. Laughing Jaw and a few other caves are also close by.

Che Chem Ha Cave in the Cayo District. This cave is located in the Vaca Plateau not far from Benque Viejo del Carmen town. It contains a large selection of pottery storage jars.

St. Herman's Cave off the Hummingbird Highway. This cave is part of the Caves Branch cave system and the St. Herman's Blue Hole National Park.

Barton Creek Cave in the Cayo District is located near Barton Creek Village and contains pottery and skeletal remains.

Blue Creek Cave in the Toledo District. This cave system requires a swim upstream through a series of small falls. It is an extensive wet cave with high ceilings and a feeder flow gushing through a side wall most of the year.

Ben Loman's Cave at Manatee Lagoon.

Actun Tunichil Mukal Cave in the Cayo District contains many skeletal remains.

Cebeda cave is located in the Chiquibul Forest Reserve and is believed to be the largest cave in all of Central America. It spans 25 miles and much of the cavern remains unexplored. This challenging cave requires that you are in good physical condition. Discovered in 1989, it is one of the newer attractions with a variety of many Mayan artifacts. It is about an hour drive from San Ignacio, and then a 45 minute hike through the Tapir Mountain Nature Reserve and streams.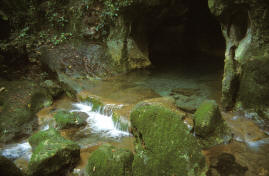 Canoeing and Kayaking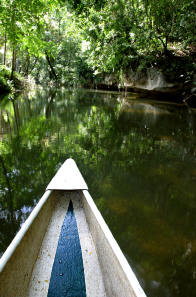 Belize has 20 major river systems and smaller streams which provide great experiences for the adventurers that want to explore these natural waterways by canoe or kayak. It's an excellent way to enjoy bird watching, the flora and fauna and perhaps do some fishing. The following is a list of Rivers within the country:
Belize River

New River

Macal River

Mopan River

Sibun River

Caves Branch River

Monkey River

Cockscomb River Basin

Moho River
Belize hosts the La Ruta Maya Belize River Challenge annually in March. The canoe race competition is open to of all ages and skill levels. The four day race follows the same route the Mayans followed from San Ignacio to Belize City and attracts many Belizeans as well as visitors from all parts of the world. It is a great experience to watch from the banks of the Belize River and provides great photo opportunities for Waterside residents.
One of Belize's most popular and fulfilling activities is canoeing through the lush rivers. This is a unique form of sightseeing because you are able to witness the wonders of nature.
You can spot the ever-changing flora: plants, trees, blossoms and vines thrive along the river banks. Shy animals can be seen living within their own private microcosms, including small underground burrows, sandy river beds and leafy branches of tall hardwood trees. The natural marvels of life you will experience are momentous.
On certain occasions it is so quiet that you can hear a fish jump for a hovering mosquito, whereas other times you will hear the dramatic roar of the howler monkey announcing its territory. Keep your eyes and ears open throughout your journey as you will not want to miss a thing. Many will agree this is the greatest way to see the country.
The Mayan Ruins of Belize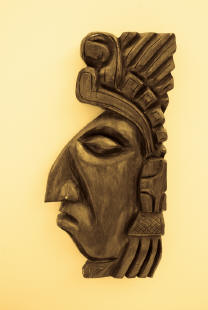 Belize has the highest concentration of Mayan Ruins in the World. With over 600 sites identified, several are close to the properties. Ancient Mayans flourished from around 300 BC to 900 AD. Archaeologists estimate that 2,000,000 Mayans once lived in what is now Belize, which currently has a population of about 300,000. They built cities, palaces and pyramids with their own hands in the unwelcoming jungle. Their sacred colors are red, blue, yellow and green. The diverse species of tropical forests supplied the essentials. The rivers provided transportation and the limestone formations provided building blocks. Over a span of nearly 2,000 years, the Mayans developed a cosmology, an arithmetic system that included the concept of zero, a calendar system based on a comprehension of astronomy and a system of writing which included both hieroglyphics and phonetics.

The Mayan civilizations were rediscovered by explorers in the 18th Century with more discovery still to come by archaeologists today.
Archaeology
Belize was known to be the center the great Mayan civilization. There are estimates of thousands of Maya Ruin Sites within the country. Only a small number have been found and fewer have been excavated.
Some of the most popular sites available for viewing are:
Altun Ha and Yarborough Cemetary in the Belize District

Lamanai and Nobul and Cuello in the Orange Walk District

Santa Rita and Cerros in the Corozal District

Xunantunich, El Pilar, Cahal Pech, Pacbitun and Caracol in the Cayo District

Mayflower in the Stann Creek District

Nim Li Punit, Uknenba and Lubaantun in the Toledo District
The Belize Museum holds artifacts that have been gathered throughout the country. All ancient monuments, over 100 years old, are considered property of the state. Possession, removal, destruction, buying or selling is considered illegal.
Altun Ha Mayan Archaeological Site
Altun Ha is the most visited and most excavated Mayan site in Belize. It is located in the Belize District near Rockstone Pond Village. The entrance to Altun Ha is about one mile off Mile 32 of the Old Northern Highway.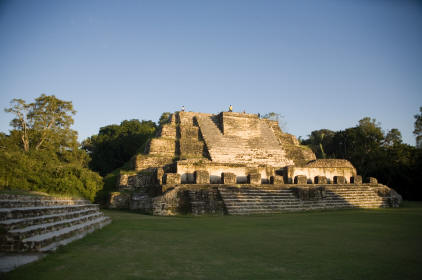 Altun Ha was a important ceremonial center during the Classic Period and an essential trade center that linked the Caribbean and other Mayan centers. The site has two main plazas and over a dozen residential and temple buildings.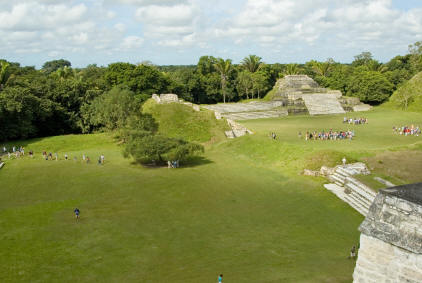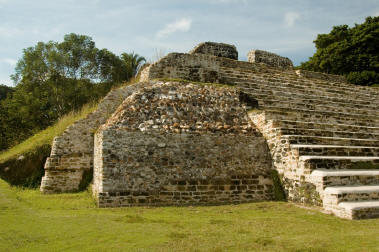 Xunantunich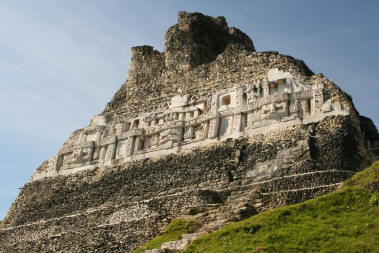 Pronounced Zoo-nan-two-nich and meaning "lord of war and fertility," is a site about 325 square yards, and is located near the western border, across from San Jose Succotz, about eight miles west of San Ignacio in the Cayo District. The most prominent pyramid, El Castillo, meaning the Castle, is 130 feet above the main plaza and has panoramic views of the Cayo District and Guatemala. Xunantunich is made up of six major plazas and more than 25 temples and palaces.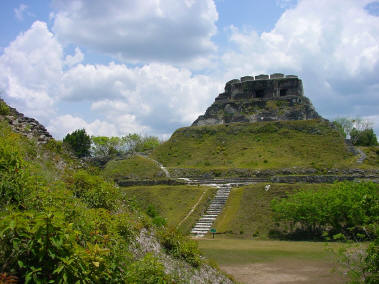 To visit from San Ignacio take Benque Viejo Road to San Jose Succotz. From there, a hand-cranked ferry will take you across the Mopan River and then there is about a mile walk to the entrance. The ruins are open daily from 8AM to 4PM.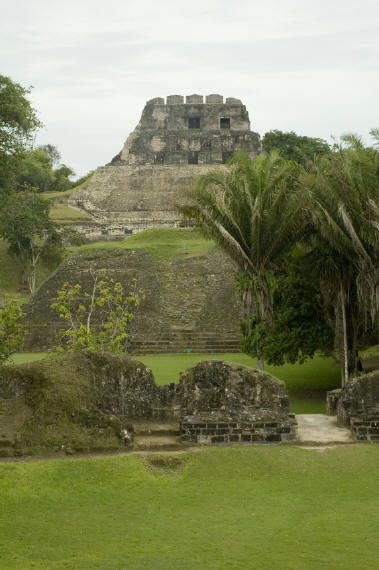 Lamanai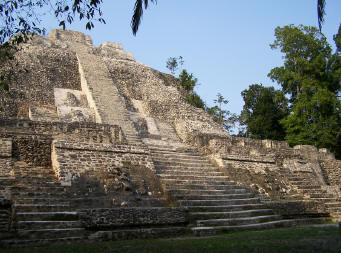 This Mayan center, Lamanai (meaning submerged crocodile) thrived for nearly three millennia. The Lodge that overlooks the New River Lagoon combines education, relaxation and exploration in a habitat rich in history and ecology. This research center, a Belize non-profit organization has been active since 1992. It offers the largest inland body of fresh water in Belize, several endangered species, over 350 species of birds and over 700 Mayan structures making it a wonderful research and educational site for many scientific disciplines.
Caracol
The Caracol Archaeological Reserve, includes the Mayan ruin of Caracol, the largest Mayan site in the country. This ancient city had much importance and was large, advanced and hidden from the world by rain forest. Caracol encompasses 30 square miles of high canopy tropical rain forest, which is populated by various species of birds, cats and howler monkeys. Caracol, meaning "the supremacy of lord water," was re-found in 1938. The largest pyramid in Caracol, "Canaa" meaning Sky Place, is 143 feet high, making it the tallest man-made structure in Belize. Also included are several pyramids, three plazas, an astronomical observatory and many smaller buildings. Excavation and reconstruction is ongoing and there is a new visitor's center with photographs and diagrams of the site, as well as artifacts and a ceremonial altar.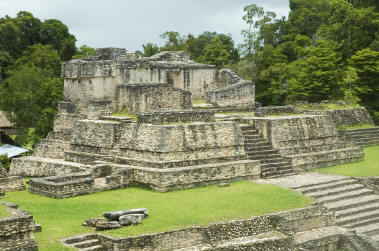 Caracol is located in the Chiquibul Rain Forest and is surrounded by rich flora and fauna. The ruins of Caracol are located in the Vaca Plateau of the Cayo District. Next to the ruins is Caracol Camp, located at about Mile 46 of the Chiquibul Road.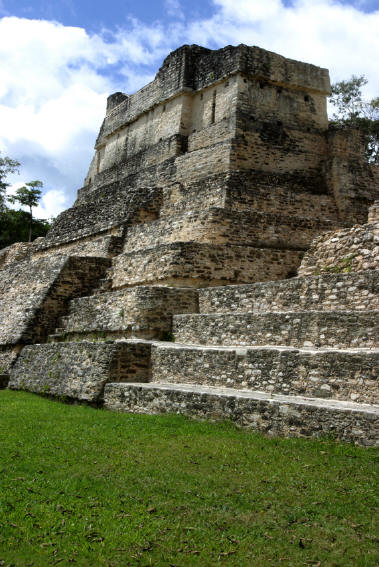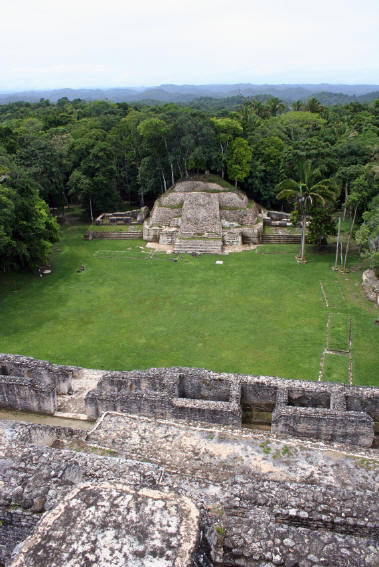 Cahal Pech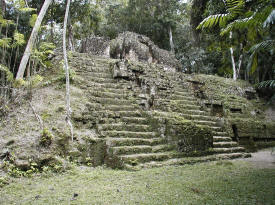 This Mayan ceremonial site sits on a hill overlooking the town of San Ignacio. On two acres there are 34 structures with temples and two separate ball courts. The site was populated until 800 AD and means "Place of the Ticks" because it was used as a cow pasture in the 1950's.

Cahal Pech is open daily from 9AM to 4:30PM with a caretaker to answer questions and give tours. A tour takes approximately 45 to 60 minutes. There is also a visitor's center with artifacts and a model of the site, which is open from Monday through Saturday. From San Ignacio, it is about a 20 minute walk to the site, which is just off Buena Vista Road.
El Pilar

A Mayan ruin site with several buildings 50 to 70 feet high, with a central plaza having temples, palaces, housing, water reservoirs and ball courts. Many buildings are in the beginning of excavation. The site has five trails which display its architecture, three archaeological trails and two natural trails.

El Pilar is located seven miles past the Bullet Tree Falls. To visit the site from San Ignacio, take the Bullet Tree Road, cross the Mopan River bridge in Bullet Tree, an you will then see signs for the picturesque El Pilar Road.
The Belize Zoo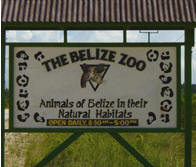 The natural habitat of the Belize Zoo is just off mile marker 29 on the Western Highway on the way to Belmopan. It boasts over 125 species of animals indigenous to Belize on its 29 acres of savanna. The Belize Zoo is probably the finest zoo in the Americas, south of the U.S. The zoo originally opened in 1983 and is well-known for its phenomenal conservation achievement. When you visit this historic animal habitat you get the chance to see native animals of Belize at close quarters, housed in spacious enclosures identical to their natural environment.

The zoo's theme, "a walk through Belize," contains a trail that takes you into the pine ridge, the forest edge, the rainforest, the lagoons and the river forest. The most famous inhabitant is a Baird's tapir, April, locally known as a mountain cow. All the native Belizean cats are represented, included a rarer melanistic (black) jaguar. The existing birds include toucans, macaws, parrots, jabiru storks, a spectacled owl and several vultures. Additional spectacular animals include deer, spider and howler monkeys, peccaries, agouti (sometimes known as "gibnut" on menus), crocodiles and snakes.
The Belize Zoo is open daily between 8:30AM - 5PM and costs US$7.50 for adults and US$3.75 for children.
The Tropical Education Center

The education center is across the highway from the Belize Zoo (off the Western Highway at mile marker 29). As the name suggests, there is a great focus on school, college and tour guide training groups, however it is also open to everyone who wishes to learn. There are self-guiding nature trails, observation decks and a lagoon. In addition, there are study facilities that include a classroom and a well-equipped library, as well as comfortable dormitory accommodations. For more information, contact: P.O. Box 1787, Belize City
Phone: 011-501-220-8004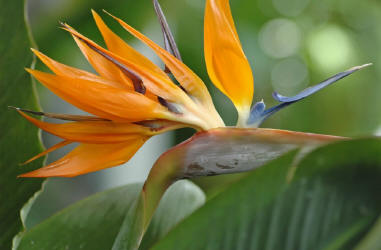 Belmopan
Belmopan is located approximately 48 miles southwest of Belize City and 22 miles east of San Ignacio. It is the Capital of Belize and has a population of only 7,000. Belmopan is known as the "Garden City." The city was established in 1965 and many government offices moved to Belmopan by 1970.
The center of town is Independence Plaza. The Prime Minister's office, administrative buildings and post office are located in this plaza, as well as several embassies and University of Belize's main campus is close by. Market Square is next to the plaza and open most days of the week selling all sorts of products and fruits. The Novelo bus terminal is next to the market and the immigration office is across the street. Belmopan is emerging as a center for business.
The town of Belmopan was incorporated in 2000 and since then there have been many positive improvements for business, such as the restoration of the market with more plans in the works.
Five Blues Lake

Five Blues Lake is situated in St. Margaret's Village in the Cayo District at the eastern boundary at mile 32 on the Hummingbird Highway. It was established in 1992 and consists of over 4,000 acres of tropical forest including caves and exotic wildlife in magnificent karst terrain. It is only a single lake, but is known as Five Blues Lake because of the varying water depths around the lake and the different limestone rock formations under water. The water and rock reflect a different kind of blue or blue-green, or sometimes a dark green, and at different times of the day the blues change. The lake was formed from a collapsed cave system known as a cenote or blue hole, which runs 200 feet deep over about 10 acres. Swimming is permitted and there are hiking trails throughout. There is a visitor's center with maps, picnic tables and bathrooms by the park entrance.
The Guanacaste National Park

This spectacular national park is just off mile marker 47 on the north side of the Western Highway where it meets the Hummingbird Highway and it is sponsored by the Belize Audobon Society, MacArthur Foundation, World Wildlife Fund, and the government. The park hours are 8AM until 4PM. The Guanacaste National Park packs a lot in a mere 56 acres, with its huge specimen of guanacaste or tubroos tree, ceiba, cohune palms, mammee apple, mahogany, quamwood, and other trees. Over 100 species of birds have been spotted in the park as well as agouti, armadillo, coati, deer, iguana, jaguarondi and kinkajou. The resident blue-crowned motmots were among the rarer animals observed at Guanacaste. Hourly tours start at 8:30AM to 3:30PM.
Do not forget to pack a bathing suit when you tour the park. You may want to take a relaxing swim where the Belize River and Roaring Creek meet. It will not take much convincing to cool off at this breathtaking, quiet spot. Not too far away is the famous old guanacaste tree, over 25 feet in diameter and 100 plus years old. The spectacular tree is home to more than 35 species of exotic flora, including orchids, bromeliads, ferns, philodendrons and cacti. Just past the tree, continue your journey on the trail and you will encounter the shore of Roaring Creek, the westernmost boundary of the park. Follow the trail and you will also see birds, delicate ferns, flowers and long parades of wiwi ants (clutters). Another hot spot to look for is steps that lead down to the Belize River, to the right of the entrance. The amate fig grows plentifully on the water's edge; it provides food for the howler monkey and, waiting patiently in the water, the tuba fish.

Mountain Pine Ridge

Mountain Pine Ridge is a 300 square mile forest reserve, south of the Western Highway in the Cayo District. Some of the features include the Hidden Valley Falls (1,000 Foot-Falls), the Rio On River, the Rio On Pools, the Rio Frio Cave and Nature Trail, and many waterfalls and streams. With its karst limestone terrain, the area is great for hiking, caving, biking and horseback riding.

To visit the reserve take Chiquibul Road from Georgeville or take Cristo Rey Road from Santa Elena. Mountain Pine Ridge offers a scenic drive on the way to Caracol and the Chiquibul Rain Forest.

Rio On Pools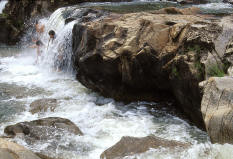 A serious of adjoining pools made from large granite boulders, connected by small waterfalls. Great place for swimming and hiking.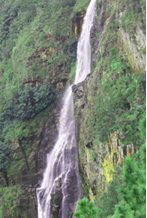 Hidden Valley Falls

Also known as 1000 Foot Falls, is believed to be the highest waterfall in Central America and is actually over 1,500 feet. There is a viewing platform that overlooks the falls and a scenic trail with gorgeous views of the valley.
Blue Hole National Park

Blue Hole National Park (the inland Blue Hole) is located about 12 miles southeast of Belmopan on the Hummingbird Highway. The park consists of 575 acres, full of forest with an abundance of flora and fauna. The Blue Hole itself is a sinkhole filled with water that is part of the underground Caves Branch Creek tributary, which then disappears below the surface as it flows to the Sibun River. The collapsed karst sinkhole is about 25 feet deep and roughly 300 feet in diameter with stunning turquoise water. The main enticements are the underground streams, rivers, sinkholes and the underground caves. There are also several great hiking trails within the park with many exotic species of birds to see along the way.
St. Herman's Cave

St. Herman's Cave is also within boundaries of the the Blue Hole National Park and is about 500 meters from the Hummingbird Highway. This cave was used by the Maya during the Classic Period. Many archeological artifacts have been discovered at the cave by the Department of Archaeology.
The largest entrance to the cave is located in a sinkhole 180 feet wide narrowing to 60 feet wide at the entrance. You will find stone steps cut by Mayans covered by concrete steps and a trail with markers in the cave. From the entrance to the exit is approximately a 1/2 mile. You will see the incredible cave formations as you climb over rocks and move through water.
Barton Creek Cave
Travel through a scenic Mennonite farm community to view large, multicolored cave formations and Mayan artifacts. You take a canoe through an underwater cave system thought to be a used for Mayan burial purposes. The Cave goes for approximately one mile from beginning to where it stops.
Caves Branch
Located about 13 miles south of Belmopan on the Hummingbird Highway. You can take a guided tubing tour all day for about seven miles in and out of this underground river cave system. Float by stalagmites coming out of the water and stalactites coming down from above. Then pass a subterranean waterfall. This challenging attraction will also require some underground hiking.
Tapir Mountain Nature Reserve
Covers 6,741 acres, it is 360 feet above sea level, located at the northern end of Mountain Pine Ridge. The reserve was created for research and preservation of genetic variety.
Ecological Nature Trails

Take a stroll through the wild. Explore. See all sorts of exotic and endangered species of flora and fauna. Belize is full of eco-trails where you can see nature thrive in pristine conditions.
Camping
This is a list of some campsites. Additionally some other hotels and lodges not listed will usually allow camping...
Lagoon Campground, north of Corozal Town

Caribbean Campground, in Corozal Town

The Trek Stop, near San Ignacio, Cayo

Jungle Drift Lodge, Bermudian Landing

Cosmos, San Ignacio

Chaa Creek, San Ignacio

Mountain Equestrian Trails, Pine Ridge

Clive's Campground, Placencia
Here are some park areas which allow camping. At some other parks, camping is permitted with prior permission.
Cockscomb Preserve, Stann Creek

Community Baboon Sanctuary

Five Blues Lake, near Belmopan

Bocatura Bank, on the Sittee River

Douglas De Silva in the Pine Ridge
Visiting Belize, Moving to Belize and Living in Belize
To visit Belize, move to Belize or live in Belize there are four options:
1. Passport/Tourist Card - With a valid passport you can stay in Belize for up to 30 days, and if you wish to stay longer you can simply obtain an extension for up to six months for US$25 per month and after six months for US$50 per month. The extension may be obtained at a government immigration office in Belize City or Belmopan, or a police station in a remote area. Citizens of the United States, Canada, European Community countries, Australia, Hong Kong, Mexico, New Zealand, Norway, Venezuela, and CARICOM member states do not require visas to visit Belize. Please note that your passport must be valid up until the time of your departure.
2. Residency - After staying in Belize for one year you can apply for regular residency. Your tourist permit must be renewed every 30 days during the application process and you cannot leave the country for more than 14 days during that time. The residency application includes three passport photos, a health certificate from a local doctor/medical institute, a police report from your local police department, a bank statement, birth certificates for minor children (if applicable), marriage certificate (if applicable), and a work permit (if applicable). For more information and specific details of the application, please contact the Belize Immigration and Nationality Department in Belmopan (the Capital), Cayo District of Belize by phone at 011-501-822-2423.
3. Citizenship - Once you have obtained residency, to become a citizen of Belize you must be a legal resident of Belize for at least five years or after one year if married to a Belize citizen.
4. Belize Retirement Incentives Program - In 1999 the Qualified Retired Persons Incentive Act was passed and in 2000 the Belize Retirement Incentives Program was implemented by the Belize Tourism Board. The program is intended to attract foreign retirees to Belize and provides incentives such as official residency, quick and efficient approval process, and the import of a retiree's personal household goods and vehicles (car, boat and light aircraft). Retirees under the program are also exempt from paying Belize taxes on income generated from work or investments outside Belize. The main qualification requirements for the program are to be at least 45 years old and show at least US$2,000 per month income from a pension, annuity, U.S. Social Security or investment. For information about the Belize Retirement Incentives Program, please call 011-501-227-2420 or continue below.
Information about Belize Retirement is divided into four sections:
Anyone forty-five years and older may qualify for the program. A person who qualifies can also include his or her dependents in the program. Dependents include spouses and children under the age of eighteen. However, it can include a person up to the age of twenty-three if enrolled in a college or university.

INCOME FROM PENSION OR OTHER SOURCE

1. Qualified Retired Persons
To be designated a Qualified Retired Person under the program, applicants must receive a monthly income of not less than US $2,000 through a pension or annuity that has been generated outside of Belize.

2. Certification
i) When a company grants a pension, that company has to prove that it has been in operation for at least 20 years by submitting proof of registration.

ii) The company that grants the pension shall certify that the pension of no less than US $2,000.00 per month will be forwarded to a reputable financial institution within Belize. This letter must be signed by the manager, president, or by a legal representative of the company.

iii) Certification by a Certified Public Accountant independent of the company:
-Stating the date the company was established
-Verifying the authenticity of the above mentioned letter
-Certifying that the obligation signed in favor of the beneficiary is not less than US $2000.00 per month.
iv) The applicant must present two (2) bank references from the company that is sending the pension.

v) The company granting the pension must present a document outlining its pension scheme.
Requirement ii, iii, iv could be omitted where the company sending the pension is considered to be a Fortune Five Hundred Company.
3. Background Check
All applications are subject to a background check to be carried out by the Ministry of National Security.

Retirement INCENTIVES
All persons who have been designated a Qualified Retired Person shall be entitled, on first entering Belize, to import his or her personal effects and an approved means of transportation free of all import duties and taxes.

A Qualified Retired Person shall be exempt from the payment of all taxes and duties on all income or receipts which accrue to him or her from a source outside of Belize whether that income is generated from work performed or from an investment.

REGULATIONS
All privileges, exemptions and regulations herein included are governed by the Retired Persons (Incentives) (Amendment) Act, 2001 and the ACT will serve as the basis for all purposes of interpretation.

1. Personal Household Effects
Qualified Retired Persons have one year from the date that they officially enter the program to import their personal and household effects free of duties and taxes as determined by the Customs Department. Numerous entries are permitted within the one year period; however, your detailed master list of household and personal effects must be submitted to the Belize Tourism Board upon approval into the Program. After the year has elapsed, you will be subject to all duties and taxes under the Customs Department.

2. Transportation
a. Motor Vehicle
Qualified Retired Persons are strongly encouraged to procure a vehicle in Belize. However, we will facilitate duty and tax exemption on an imported vehicle.

b. Light Aircraft
A Qualified Retired Person is entitled to import a light aircraft less than 17,000 kg. A Qualified Retired Person is required to have a valid Private Pilot license to fly in Belize. This license can be obtained by passing the requirements set by the Civil Aviation. However, if the participant has a valid pilot's license, that license only has to be validated by Civil Aviation Department in Belize.

c. Boat
Any vessel that is used for personal purposes and for pleasure will be accepted under this program.
3. Disposal of Duty Free Items
If for whatever reason a qualified retired person decides to sell, give away, lease, or otherwise dispose of the approved means of transportation or personal effects to any person or entity within Belize, all duties and taxes must be paid by the qualified retiree to the proper authorities.

Qualified Retired Persons must note that only after 3 years and upon proof that the vehicle previously imported into Belize under the Program has been disposed of according to regulations, will another concession be granted to import a new transportation.

4. Offenses & Penalties
Any person who knowingly makes any false declaration or entry in order to qualify for or renew any exemption or privilege granted under the Retired Persons (Incentives) (Amendment) Act, 2001 commits an offence and shall be liable on summary conviction to a fine not exceeding one thousand dollars.

5. Fee Structure
a. A non-refundable application fee in the sum of US $150.00 payable to the Belize Tourism Board must be submitted with the application.

b. A Program fee in the sum of US $1,000.00 payable to the Belize Tourism Board must be submitted upon acceptance into the Program.

c. Upon acceptance into the Program a fee of US $200.00 must be paid to the Belize Tourism Board for the issuance of the Qualified Retired Person Residency Card.

d. Each dependent is required to pay a Program Fee of US $750 to enter the Program.

NOTE: All payments must be made payable to the Belize Tourism Board and be in the form of US cash, US bank draft or US cashier's check. Personal or comapny checks will not be accepted.
Below is a copy of the terms and conditions form. Please review.
All Qualified Retired Persons must adhere to the general procedures cited by the Customs Department for the clearing of all personal and household effects including 'Mode of Transportation'.


Qualified Retired Persons are not allowed to seek employment or work for pay while in this program or in Belize.


Qualified Retired Persons within this program must inform the Belize Tourism Board regarding any changes stated on the application form. Failure to do so may result in the revocation of applicant's status.


Qualified Retired Persons must adhere to all existing laws of Belize, in addition to the Retired Persons (Incentives) (Amendment) Act, 2001.


All benefits provided by this program will be exclusively used by the Qualified Retired Persons and his or her dependents.


The Belize Tourism Board has the authority to carry out any investigation with respect to the validity of any document provided by the applicant under this program.


Participants within this program must inform the Belize Tourism Board prior to leaving the country indefinitely so that the assets purchased under this program can be liquidated.


All documents presented to the Belize Tourism Board become the property of the Board.


The applicant must not have any criminal matters with the law at the time of application.


Applicants must present a listing with all the necessary information with regards to his or her dependents. If the applicant has a dependent over eighteen and in school, then he or she must present a proof of enrollment from that institution.


Qualified Retired Persons must submit a yearly bank statement showing compliance with the financial requirements of the program.


Qualified Retired Persons must spend an equivalent of one month in Belize annually to maintain their status as a Retiree Resident.
Acceptance of these terms and conditions must be endorsed with the signature of the applicant in the presence of a witness.
Each application for the Retirement Program will be processed by the Belize Tourism Board and forwarded to the Department of Immigration and Nationality. Persons interested in the program must submit completed applications to the Belize Tourism Board with the following supporting documentation:
Birth Certificate:
A copy of a certificate for the applicant and each dependant

Marriage Certificate:
(if married and spouse is a dependant)

Authentic Police Record:
An authentic police record from the applicants last place of residency issued within one month prior to this application

Passport:
Clear copies of complete passport (including all blank pages) of applicant and all dependents that have been certified by a Notary Public. The copies must have the passport number, name of principal, number of pages and the seal or stamp of the Notary Public.

Proof of Income:
(a.) An official statement from a bank or financial institution certifying that the applicant is the recipient of a pension or annuity of a minimum of Two Thousand United States Dollars (US $ 2 000) per month.

Medical Examination:
Applicants should undergo a complete medical examination including an AIDS test. A copy of the medical certificate must be attached to the application.

Photos:
Four front and four-side passport size photographs that have been taken recently of applicant and dependents.
Disclaimer: Waterside Limited makes no warranty as to the reliability of the information, products or services listed above. We have made every attempt to keep the information up to date, but we will not be responsible for changes, errors or omissions.